enfermagem
Cinfa ha desarrollado una serie de recomendaciones para que el farmacéutico recuerde a los usuarios cómo cuidar la vista, tan afectada en estos meses de pandemia.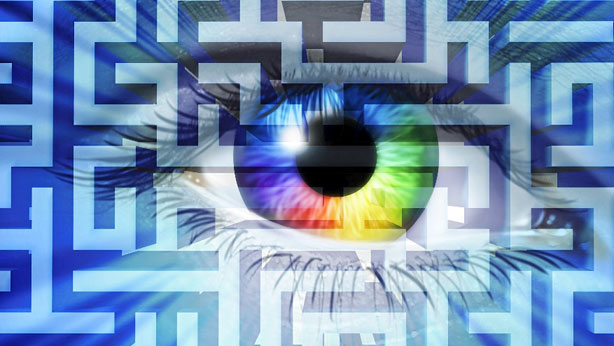 Parecen obvios, pero no siempre los usuarios de la farmacia adoptan las medidas adecuadas para cuidar los ojos, tan perjudicados durante los meses de pandemia, debido al uso prolongado de las mascarillas y a la exposición a ambientes cerrados y pantallas de ordenador, móviles o tabletas. Estas condiciones han motivado un aumento de casos de ojo seco y otros trastornos oculares, que se pueden prevenir con consejos muy sencillos que el farmacéutico puede recordar en las dispensaciones.
Así, gestos tan sencillos como ajustar las mascarilla pueden ayudar a evitar síntomas como la sensación de tener un cuerpo extraño o arenilla dentro del ojo, sequedad y/o enrojecimiento ocular, picor y escozor, lagrimeo, pesadez en los ojos e inflamación de los párpados (blefaritis). Y es que si no se ajusta bien por la parte superior de la mascarilla, emerge un flujo de aire que llega hasta los ojos de manera continua durante todo el tiempo que se lleve puesta, recuerda Julio Maset, médico de Cinfa.
Además de la mascarilla, hay otros factores implicados en la sequedad ocular, como la baja humedad del ambiente, lo que puede ocurrir debido a la calefacción. En este sentido, una buena idea es colocar humidificadores en la habitación y ventilar bien la habitación.
"Si a ello se añade el hecho de que muchas personas han de trabajar desde casa, pasando más horas delante de pantallas y, en ocasiones, sin contar con el equipo ergonómico adecuado, el esfuerzo al que se ven sometidos nuestros ojos es evidente", explica Maset.
Además, de cara a atajar la aparición de otros trastornos derivados de esta situación, es importante contar con el mobiliario -silla y mesa- y el equipamiento tecnológico que permitan mantener una buena postura al trabajar. Esto también puede ayudar a prevenir tanto problemas visuales -pesadez de los ojos y de los párpados, visión borrosa, enrojecimiento ocular, molestias causadas por la luz o la mencionada sequedad ocular-, como dolores musculares y cefaleas.
Iluminación y descansos
Igualmente, es crucial cuidar la iluminación al trabajar o estudiar desde casa, así como mantener una distancia adecuada a la pantalla –de 40 a 50 centímetros-. Como añade el experto de Cinfa, "también debemos realizar pausas, porque nuestros ojos no están preparados para fijarse durante largos periodos de tiempo en un mismo punto. Pero estos descansos no hemos de dedicarlos a consultar el móvil o leer, sino a mirar a lo lejos, por ejemplo por una ventana, o a hacer ejercicios que nos permitan relajar y acomodar la vista". También hace hincapié en parpadear a menudo, ya que cuando se trabaja frente al ordenador la frecuencia de parpadeo disminuye notablemente y esto redunda en una falta de lubricación de la córnea.
"No sabemos cuánto va a durar esta pandemia y, a medio y largo plazo, nuestros ojos agradecerán estos hábitos", concluye Maset.
Tome nota
Ajustar bien la parte superior de la mascarilla a la cara.
Cuidar la iluminación el entorno de trabajo.
Trabajar con un monitor en buenas condiciones.
Mantener textos y pantallas a unos 40 centímetros.
Realizar descansos periódicos.
Parpadear con frecuencia.
Hidratar los ojos con soluciones específicas e ingerir suficiente agua.
No abusar de los dispositivos electrónicos.
Evitar los ambientes calurosos o demasiado secos.
Revisar la vista cada año y medio o dos años.
For Christina Nester, the pandemic lull in Massachusetts lasted about three months through summer into early fall. In late June, St. Vincent Hospital had resumed elective surgeries, and the unit the 48-year-old nurse works on switched back from taking care of only COVID-19 patients to its pre-pandemic roster of patients recovering from gallbladder operations, mastectomies and other surgeries.
That is, until October, when patients with coronavirus infections began to reappear on the unit and, with them, the fear of many more to come. "It's paralyzing, I'm not going to lie," said Nester, who's worked at the Worcester hospital for nearly two decades. "My little clan of nurses that I work with, we panicked when it started to uptick here."
Adding to that stress is that nurses are caught betwixt caring for the bedside needs of their patients and implementing policies set by others, such as physician-ordered treatment plans and strict hospital rules to ward off the coronavirus. The push-pull of those forces, amid a fight against a deadly disease, is straining this vital backbone of health providers nationwide, and that could accumulate to unstainable levels if the virus's surge is not contained this winter, advocates and researchers warn.
Nurses spend the most sustained time with a patient of any clinician, and these days patients are often incredibly fearful and isolated, said Cynda Rushton, a registered nurse and bioethicist at Johns Hopkins University in Baltimore.
"They have become, in some ways, a kind of emotional surrogate for family members who can't be there, to support and advise and offer a human touch," Rushton said. "They have witnessed incredible amounts of suffering and death. That, I think, also weighs really heavily on nurses."
A study published this fall in the journal General Hospital Psychiatry found that 64% of clinicians working as nurses, nurse practitioners or physician assistants at a New York City hospital screened positively for acute distress, 53% for depressive symptoms and 40% for anxiety — all higher rates than found among physicians screened.
Researchers are concerned that nurses working in a rapidly changing crisis like the pandemic — with problems ranging from staff shortages that curtail their time with patients to enforcing visitation policies that upset families — can develop a psychological response called "moral injury." That injury occurs, they say, when nurses feel stymied by their inability to provide the level of care they believe patients require.https://ff026c3bfc339d0d86530291f680dac7.safeframe.googlesyndication.com/safeframe/1-0-37/html/container.html
Dr. Wendy Dean, co-founder of Moral Injury of Healthcare, a nonprofit organization based in Carlisle, Pennsylvania, said, "Probably the biggest driver of burnout is unrecognized unattended moral injury."
In parts of the country over the summer, nurses got some mental health respite when cases declined, Dean said.
"Not enough to really process it all," she said. "I think that's a process that will take several years. And it's probably going to be extended because the pandemic itself is extended."
Sense of Powerlessness
Before the pandemic hit her Massachusetts hospital "like a forest fire" in March, Nester had rarely seen a patient die, other than someone in the final days of a disease like cancer.
Suddenly she was involved with frequent transfers of patients to the intensive care unit when they couldn't breathe. She recounts stories, imprinted on her memory: The woman in her 80s who didn't even seem ill on the day she was hospitalized, who Nester helped transport to the morgue less than a week later. The husband and wife who were sick in the intensive care unit, while the adult daughter fought the virus on Nester's unit.
"Then both parents died, and the daughter died," Nester said. "There's not really words for it."
During these gut-wrenching shifts, nurses can sometimes become separated from their emotional support system — one another, said Rushton, who has written a book about preventing moral injury among health care providers. To better handle the influx, some nurses who typically work in noncritical care areas have been moved to care for seriously ill patients. That forces them to not only adjust to a new type of nursing, but also disrupts an often-well-honed working rhythm and camaraderie with their regular nursing co-workers, she said.https://ff026c3bfc339d0d86530291f680dac7.safeframe.googlesyndication.com/safeframe/1-0-37/html/container.html
At St. Vincent Hospital, the nurses on Nester's unit were told one March day that the primarily postsurgical unit was being converted to a COVID unit. Nester tried to squelch fears for her own safety while comforting her COVID-19 patients, who were often elderly, terrified and sometimes hard of hearing, making it difficult to communicate through layers of masks.
"You're trying to yell through all of these barriers and try to show them with your eyes that you're here and you're not going to leave them and will take care of them," she said. "But yet you're panicking inside completely that you're going to get this disease and you're going to be the one in the bed or a family member that you love, take it home to them."
When asked if hospital leaders had seen signs of strain among the nursing staff or were concerned about their resilience headed into the winter months, a St. Vincent spokesperson wrote in a brief statement that during the pandemic "we have prioritized the safety and well-being of our staff, and we remain focused on that."
Nationally, the viral risk to clinicians has been well documented. From March 1 through May 31, 6% of adults hospitalized were health care workers, one-third of them in nursing-related occupations, according to data published last month by the Centers for Disease Control and Prevention.
As cases mount in the winter months, moral injury researcher Dean said, "nurses are going to do the calculation and say, 'This risk isn't worth it.'"
Juliano Innocenti, a traveling nurse working in the San Francisco area, decided to take off for a few months and will focus on wrapping up his nurse practitioner degree instead. Since April, he's been seeing a therapist "to navigate my powerlessness in all of this."
Innocenti, 41, has not been on the front lines in a hospital battling COVID-19, but he still feels the stress because he has been treating the public at an outpatient dialysis clinic and a psychiatric hospital and seen administrative problems generated by the crisis. He pointed to issues such as inadequate personal protective equipment.
Innocenti said he was concerned about "the lack of planning and just blatant disregard for the basic safety of patients and staff." Profit motives too often drive decisions, he suggested. "That's what I'm taking a break from."
Building Resiliency
As cases surge again, hospital leaders need to think bigger than employee assistance programs to backstop their already depleted ranks of nurses, Dean said. Along with plenty of protective equipment, that includes helping them with everything from groceries to transportation, she said. Overstaff a bit, she suggested, so nurses can take a day off when they hit an emotional cliff.
The American Nurses Association, the American Association of Critical-Care Nurses (AACN) and several other nursing groups have compiled online resources with links to mental health programs as well as tips for getting through each pandemic workday.
Kiersten Henry, an AACN board member and nurse practitioner in the intensive care unit at MedStar Montgomery Medical Center in Olney, Maryland, said that the nurses and other clinicians there have started to gather for a quick huddle at the end of difficult shifts. Along with talking about what happened, they share several good things that also occurred that day.
"It doesn't mean that you're not taking it home with you," Henry said, "but you're actually verbally processing it to your peers."
When cases reached their highest point of the spring in Massachusetts, Nester said there were some days she didn't want to return.
"But you know that your friends are there," she said. "And the only ones that really truly understand what's going on are your co-workers. How can you leave them?"12
Kaiser Health News © 2020 Henry J. Kaiser Family Foundation
Cite this: For Nurses Feeling the Strain of the Pandemic, Virus Resurgence Is 'Paralyzing' – Medscape – Nov 27, 2020.
Las tecnologías han permitido desarrollar aparatos más cómodos, discretos y que, incluso, están conectados al móvil y avisa cuándo el contenedor está lleno.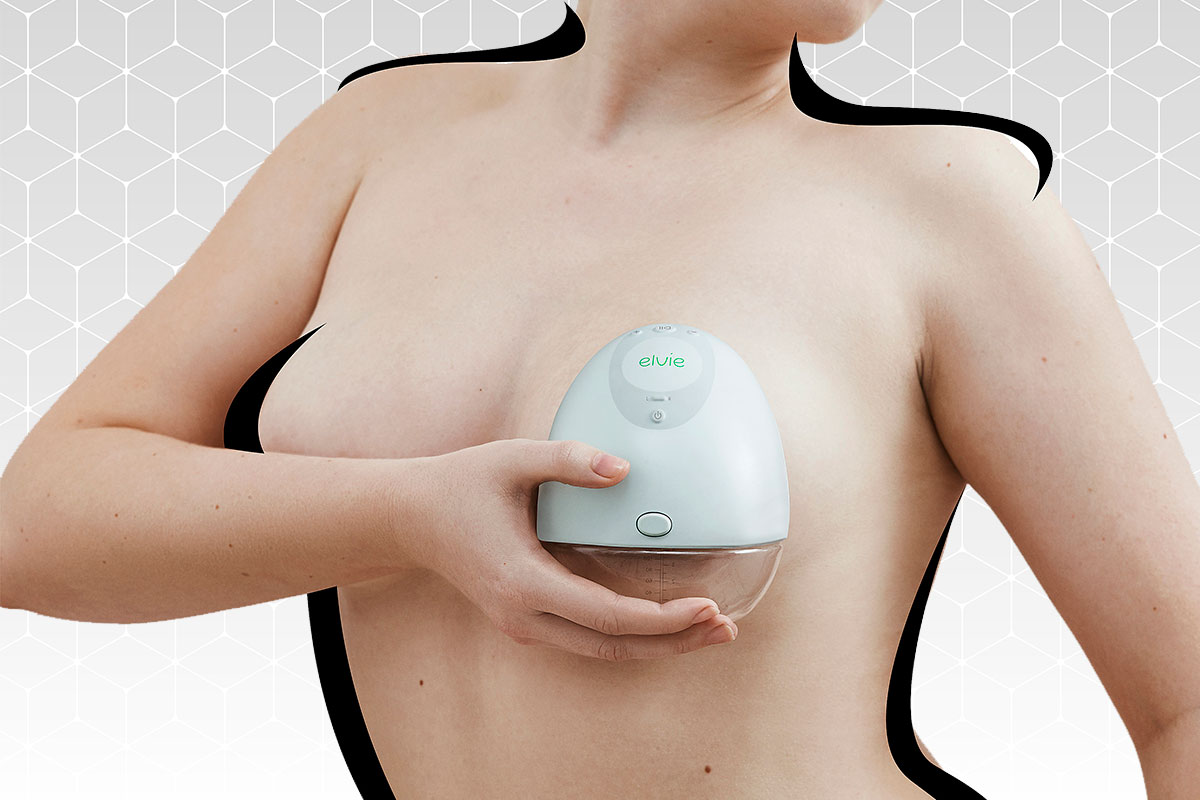 Muchos dispositivos electrónicos que se usan en la actualidad son más un lujo que una necesidad. Los sacaleches o extractores de leche materna aparecieron en el mercado para cubrir una necesidad: ayudar a las mujeres en la tarea de amamantar a sus bebés. Como en casi todos los campos, estos artefactos han evolucionando mucho y hoy se pueden encontrar con programas automáticos, otros que se conectan con el móvil, incluso, sacaleches inteligentes.
La lactancia materna es la primera opción elegida por las mujeres que tienen un bebé y es la recomendada por la Organización Mundial de la Salud (OMS) durante los primeros seis años de vida de un recién nacido. Sin embargo, según los datos que maneja la Asociación Española de Pediatría, aunque el 80% de las mujeres quieren dar el pecho cuando dan a luz, el 71% abandona a las tres semanas; el 66% a los tres meses, más o menos cuando tiene que incorporarse al trabajo, y el y 47%, a los seis meses.
Los extractores de leche han supuesto una gran ayuda para esas madres que quieren mantener la lactancia materna, así como para aquellas que tienen varios hijos o se encuentran en otras situaciones difíciles donde la lactancia se complica.
Para conocer las principales innovaciones en el campo de la extracción de leche materna, Juana Aguilar, coordinadora de lactancia materna del Hospital Universitario 12 de Octubre, en Madrid, uno de los centros que más ha apostado por la lactancia materna y que cuenta con el Banco de Leche Regional de la Comunidad de Madrid, destaca que es esencial conocer las condiciones básicas que deben cubrir estos dispositivos.
Qué debe cumplir un sacaleches
Aguilar subraya que un aspecto fundamental es que cuente con distintos números de copa para que la mujer pueda elegir el que mejor se le adecúe a su pecho; una premisa que algunos dispositivos no cumplen. Además, debería tener varias velocidades y que se puedan seleccionar diversas potencias o intensidades para la fase de la estimulación, donde se promueve la eyección de la leche, así como para la fase propiamente dicha de extracción.
Ana Isabel Anocibar, matrona en el centro de salud de Almendrales (Madrid) y miembro del Comité de Expertos de la Asociación Española de Matronas, coincide en señalar que es esencial que el sacaleches tenga varios tamaños para acoplarse al pecho de la mujer, en especial la zona del pezón para evitar lesiones posteriores.
Pero, además de estos condicionantes, los extractores de leche de última generación están pensados para ser más eficientes y aportar comodidad a las mujeres que los usan, y muchos se apoyan en aplicaciones tecnológicas que ayudan a llevar un seguimiento de la duración de cada sesión de extracción.
Sacaleches inteligentes
Una de las grandes innovaciones en este campo son los denominados sacaleches inteligentes, que se han dado a conocer como los extractores de leche portátiles o manos libres. Se trata de wearables de pequeño tamaño, ligeros y sin cables diseñados para su uso dentro del propio sujetador de lactancia estándar, lo que permite una total movilidad de la mujer.
Estos aparatos se conectan en segundos a pequeñas bolsas o contenedores de leche con capacidad para unos 120 o 150 mililitros. Se colocan directamente en el pecho y se accionan con un interruptor con el que da inicio el bombeo de la leche. Lo bueno de estos aparatos es que se pausan automáticamente cuando el contenedor está lleno sin la necesidad de que la mujer tenga que estar pendiente. El hecho de que sean casi imperceptibles es un plus porque son discretos y permiten a la mujer poder realizar otras tareas mientras se extrae.
No son para todas
Sin embargo, a juicio de Aguilar, consultora certificada internacional en lactancia materna, estos dispositivos presentan algunos inconvenientes, ya que no reúnen algunas de las premisas mencionadas anteriormente que debe cumplir un buen sacaleches, entre ellas, que algunos no ofrecen la opción de adaptarse a las diferentes copas de mamas, por lo que no sería útil para todas las mujeres.
Además, considera que el procedimiento de la extracción requiere de una relajación que permita a la persona prepararse previamente y mentalmente para esta tarea; y ponerse un dispositivo, sin más, en muchas mujeres no funciona. "No olvidemos que extraerse la leche no es como oír música, sino que requiere de cierta concentración e introspección", advierte.
Estos dispositivos vienen acompañados, como casi toda la tecnología actual, de aplicaciones gratuitas para el móvil que monitorizan el volumen de leche extraído y ofrecen consejos y recomendaciones a las madres sobre lactancia. Algunas, incluso, permiten controlar el extractor en remoto desde el smartphone. ¿Una pega? Son unos dispositivos, al menos los que hay hasta ahora en el mercado, que tienen un precio que ronda entre los 300 y los 500 euros, una cifra que dista mucho de los 35 euros de media de un extractor manual tradicional o los 65 de uno eléctrico convencional.
Los dispositivos invisibles que se colocan dentro del sujetador presentan la desventaja de que no tienen varios tamaños
Otras novedades que se pueden encontrar en el mercado se refieren a mejoras en la utilización de los sacaleches, como el uso de agua en lugar de aire para realizar la compresión y succión de la mama; motores giratorios que aporta comodidad en la extracción; dispositivos que incluyen masajes de los senos, los que ayuda en la estimulación del pecho, y baterías recargables, entre otros avances.
Pero, sin duda, una de las principales demandas que venían haciendo las madres es que los sacaleches fueran más silenciosos, evitando el molesto ruido que de siempre ha acompañado a los sacaleches tradicionales, sobre todo, los motores de los eléctricos. Aunque parezca más un capricho que una necesidad, Anocibar subraya que el sonido del motor puede suponer una carga psicológica y emocional importante para un acto tan íntimo como es el de extraerse la leche, tal como han constatado algunas empresas que llevan años fabricando estos aparatos. "La lactancia materna es muy dura y es importante tener en cuenta que la mujer debe estar tranquila, ver que tiene leche y sentirse cómoda, por lo que la ayuda de cualquier mejora en los dispositivos es buena", defiende.
Sacaleches dobles
Otro avance muy accesible ya en España son los sacaleches dobles. Son aparatos que cuentan con dos dispositivos para extraer la leche de ambas mamas al mismo tiempo. Son muy útiles para madres que tienen partos múltiples o pequeños enfermos, lo que genera que la lactancia puede suponer una carga y un estrés adicional para la mujer que quiere iniciar esta forma natural de alimentar a su hijo.
A juicio de la matrona, estos artículos cuentan con dos ventajas: "Por un lado, consiguen generar una mayor producción láctea, ya que, al estimular los dos pechos a la vez, se aumenta la eficiencia de lactación y, sobre todo, disminuye el tiempo que se emplea. Tengamos en cuenta que el factor tiempo en una madre es importantísimo", esgrime.
Aunque hay sacaleches dobles para uso doméstico –por ejemplo, para embarazos gemelares-, la mayoría son de uso hospitalario y se pueden utilizar durante la estancia en el centro sanitario. Tienen mayor potencia y pueden llegar a tener un coste de hasta 1.000 euros. Se usan mucho en los Bancos de Leches de los centros sanitarios donde las mamás que están amamantando a su bebé deciden donar el resto de leche que producen para su uso en recién nacidos que lo necesitan, como niños con alguna patología o los que son prematuros.
Alquiler o préstamo de dispositivos
Sean eléctricos o manuales, en los últimos años han proliferado los alquileres de sacaleches. Son muchas las empresas que no solo comercializan estos aparatos sino que los ponen a disposición de las madres que quieran utilizarlos y no quieran hacer un desembolso, no estén seguros sobre su uso o lo hagan de forma esporádica. Asimismo, estos alquileres son frecuentes en diversos centros y tiendas de puericultura.
La matrona explica que hay hospitales, como el 12 de Octubre, que ofrecen un servicio de préstamos de sacaleches para las mujeres durante el puerperio, y no solo para las que dan a luz en el centro sino también para quienes lo soliciten y aquellas que participan en el Banco de Leche.
Valorar necesidades para elegir bien
Los sacaleches han evolucionado mucho, pero antes de empezar a pensar en cuál elegir, es importante pararse a valorar la necesidad real de su uso para poder decidir cuál es el que mejor se adapta.
Empezando por la necesidad, esta es la misma en todas las mujeres: la separación entre madre e hijo. Pero no es lo mismo hacerlo porque no se puede mantener la lactancia directa, como puede ser el caso de los bebés prematuros, que si es por parto múltiple, por motivos laborales, porque se tiene el pecho ingurgitado, para tener un banco de leche propio o, simplemente, para ir un día al cine.
A juicio de Anocibar, "uno de los aspectos esenciales es el factor comodidad y bienestar. Si una mamá se siente bien con uno manual porque ve que le sale leche suficiente y psicológicamente se motiva, no necesita nada más. Todo lo que contribuya al bienestar psicológico y de relajación de una mujer recién parida va a favorecer la lactancia".
Otro aspecto a tener en cuenta es el tiempo que se va a utilizar. Si se va a completar la extracción tras la succión del bebé, quizás con uno manual es suficiente, mientras que para lactancias prolongadas es mejor uno eléctrico. O si se prefiere también se puede alquilar. El precio también puede ser un factor, ya que una inversión en un sacaleches eléctrico de última generación puede suponer un desembolso importante.
"Lo mejor es buscar respaldo en personas de confianza que tengan la experiencia suficiente para solventar sus dudas, ya sea la ginecóloga, matrona, enfermera, farmacéutica o personas de grupos de ayuda a la lactancia que suelen ser de gran ayuda", asegura.
Los resultados del estudio realizado por enfermeros y fisioterapeutas están publicados en la revista Plos One y suponen un cambio en la valoración del latigazo cervical consecuencia de muchos accidentes de tráfico.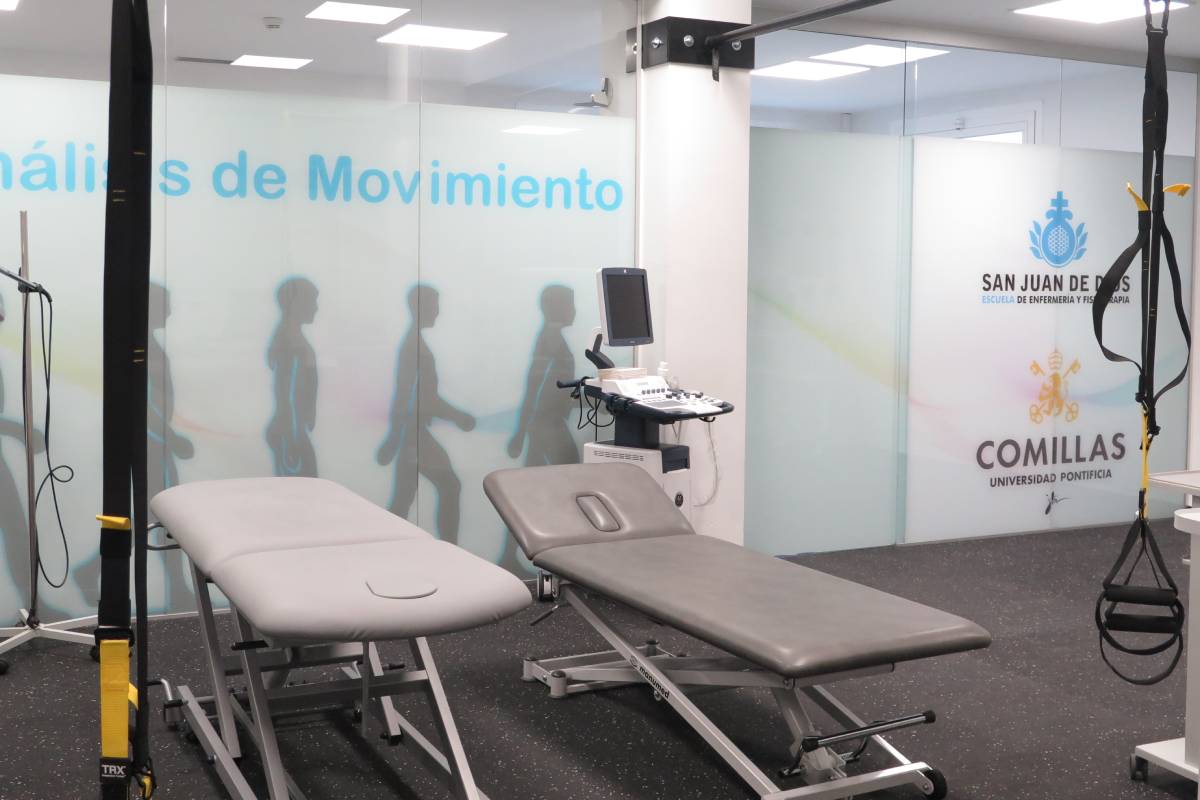 Las lesiones traumáticas de la columna cervical producidas por un accidente de tráfico pueden ser limitantes y potencialmente graves. Hasta ahora, no obstante, al valorar las lesiones cervicales no se tenía en cuenta la gravedad de la limitación articular producida por el traumatismo, y se confiaba en llegar a un buen diagnóstico basándose exclusivamente en los síntomas reportados por el paciente.
Precisamente por ello, un equipo de investigación compuesto por profesores de la Escuela de Enfermería y Fisioterapia (EUEF) San Juan de Dios-Comillas, investigadores pertenecientes al Grupo Sanitario Fisi(ON) e investigadores de la Universidad de Almería han diseñado una nueva forma de clasificar a los lesionados cervicales que complementa las clasificaciones ya existentes, cuyos resultados se han publicado en la revista científica Plos One.
Una nueva clasificación
Los resultados de esta investigación ponen negro sobre blanco una nueva clasificación para el manejo de pacientes con lesiones cervicales. Se trata de NFHAS (Neck Functional Hollistic Anlysys Score), que puede reemplazar a los parámetros hasta ahora existentes, que datan del siglo pasado.
Uno de los principales hallazgos de esta investigación ha sido descifrar la relación entre los diagnósticos clásicos (latigazo cervical/whiplash, esguince cervical, cervicalgia…) y la gravedad de la limitación que presentaban los pacientes.
"La gravedad de la limitación es un parámetro fundamental a la hora de tomar decisiones en el tratamiento y, por tanto, es muy importante conocer si al asignar un diagnóstico más grave: esguince cervical grado 3 en vez de grado 1, existe una relación con esta limitación", explica Alberto Fidalgo, responsable técnico del departamento de Biomecánica de Fisi(ON),
Diagnósticos más precisos
Según Fidalgo, "los resultados obtenidos de una muestra de 772 pacientes con lesiones cervicales diagnosticadas tras un accidente de tráfico demuestran que los diagnósticos no se asignan en función de la gravedad de los signos observados, por lo que parece un sistema de clasificación de las lesiones poco útil. En esta coyuntura diseñamos el NFHAS, que es un nuevo indicador que permite clasificar a los pacientes en función de la gravedad de su limitación", dice.
Según los expertos que han participado en este estudio, los diagnósticos de patología cervical leve (cervicalgia, latigazo cervical, esguince cervical) no fueron diseñados para estadificar correctamente a los pacientes de acuerdo con su deterioro o no son suficientemente sensibles al mismo y por tanto no deberían ser usados como descripción de la gravedad de las lesiones cervicales.
"En cambio, el NFHAS está directamente relacionado con el ROM disponible y sirve como una buena herramienta para clasificar a los pacientes en grupos con lesiones significativamente distintas según el deterioro del movimiento".
Cómo es el movimiento cervical
Para Julio de la Torre, jefe de estudios de Enfermería de la EUEF San Juan de Dios-Comillas, la clasificación tiene en cuenta el movimiento cervical en su conjunto, "lo cual cambia el paradigma actual por el cual se analizan individualmente los distintos planos del movimiento, facilitando así la labor asistencial de asignar una gravedad a las lesiones y vincular los hallazgos con el nivel de dolor reportado por el paciente".
En esta investigación también se ha utilizado técnicas de biomecánicas modernas, como el análisis de movimiento mediante sensores de movimiento inercial.
"La precisión de esta tecnología y su objetividad han sido claves para la creación de esta clasificación. Sin el uso de estas tecnologías hubiese sido imposible distinguir la gravedad de la lesión más allá de los síntomas reportados por el paciente", indica María Jesús Martínez, profesora de Fisioterapia de la EUEF 'San Juan de Dios'-Comillas y especialista en biomecánica.
El tratamiento de los pacientes con lesiones cervicales podría mejorarse clasificando la gravedad de la discapacidad generada por la lesión
Añade, además, que los resultados han sido asombrosos, "ya que no solo se clasifica en grupos distintos a los lesionados, sino que estos grupos responden de manera distinta a la rehabilitación".
Este nuevo índice ya está incluido en los sistemas EBI (Estudio Biomecánico Integral) y se aplica en todas las valoraciones que se realizan actualmente con el sistema. Con este índice los clínicos pueden saber en todo momento el estado funcional de movilidad en que se encuentra un paciente y de esta manera tomar decisiones informadas sobre su manejo.
Lesiones de columna, las más dañinas
Las lesiones traumáticas de la columna cervical se encuentran entre las lesiones de tráfico que pueden causar más daño a una persona. La clasificación de subtipos de presentaciones clínicas ha sido un método utilizado en otras patologías para diagnosticar de manera más eficiente y abordar el tratamiento y determinar el pronóstico.
"El tratamiento de los pacientes que sufren lesiones cervicales podría mejorarse clasificando la gravedad de la discapacidad. Esto permitirá a los médicos proponer mejores modalidades de tratamiento según la gravedad de la lesión", concluyen los expertos.
"Tener por fin de tiempo de ocio y las ganas de disfrutar del aire libre son un cóctel explosivo para la epidermis", ha manifestado Susana Mezquita, de Cinfa.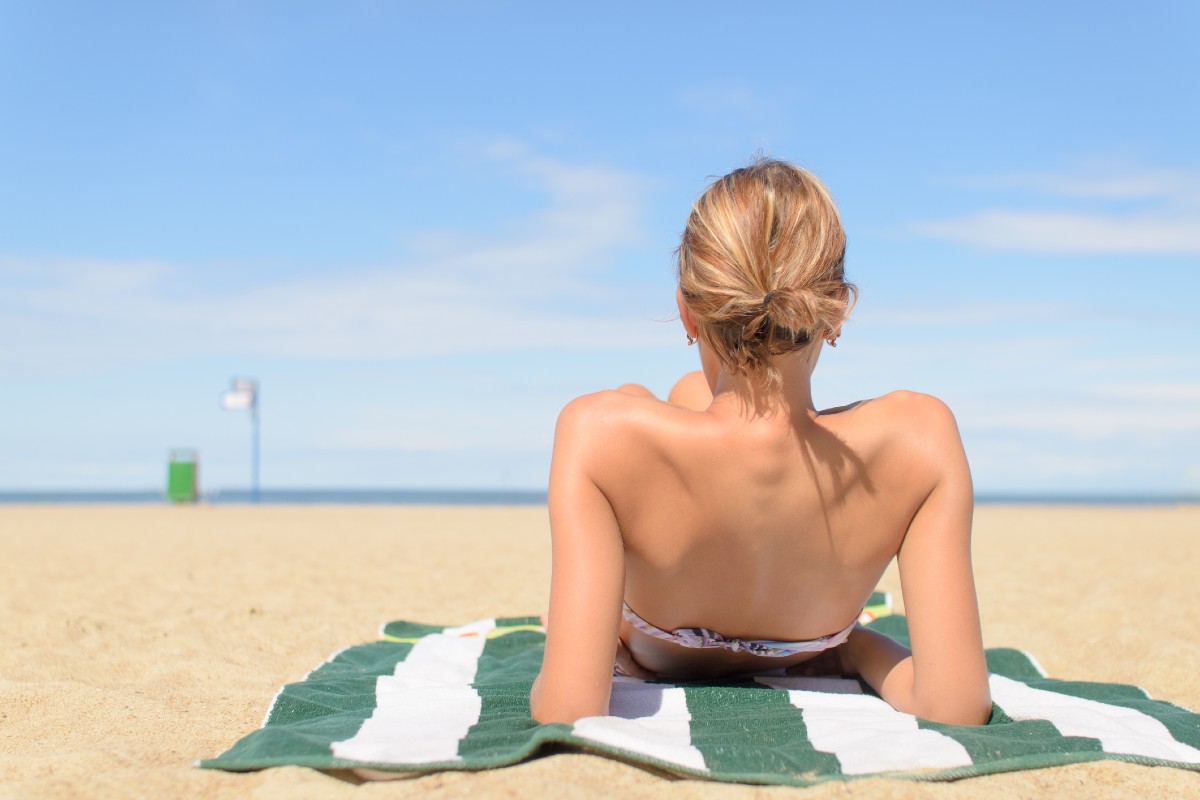 "Disponer por fin de tiempo de ocio, sumado a las ganas acumuladas de disfrutar del aire libre y del sol, constituyen un cóctel explosivo para la epidermis", ha reconocido Susana Mezquita, experta del Departamento Científico de Cinfa. A esto se suma que "la vulnerabilidad de la piel este verano es mayor que nunca, ya que otros años va habituándose poco a poco a los efectos del sol y cuando llega el buen tiempo, ya cuenta con cierta pigmentación. Sin embargo, ya desde hace unas pocas semanas y durante los próximos meses muchas personas se expondrán por primera vez al sol de manera brusca y, además, en un momento en que la intensidad de las radiaciones es muy elevada", ha advertido.
Por todo ello, la mejor medida preventiva es exponerse al sol de forma progresiva: "Hemos de dosificar el número de horas que pasamos bajo sus rayos, sobre todo, los primeros días de playa, naturaleza o piscina. Se puede empezar por una hora y luego ir prolongando este tiempo, pero siempre fuera de las horas centrales del día", ha recomendado.
También es necesario recurrir a barreras físicas, como sombreros o gafas de sol y hacernos con un buen fotoprotector que proteja frente a las radiaciones: infrarroja, ultravioleta e visible.
Tome nota
Retomar la exposición solar gradualmente.
Evita la exposición solar en las horas centrales del día.
Consulta los índices ultravioleta (IUV) a través de canales como la Agencia Estatal de Meteorología (Aemet): a partir de 6, el riesgo es alto y se deben extremar las medidas de fotoprotección, así como elegir el SPF adecuado de los tratamientos.
Permanecer a la sombra.
Recordar que la mascarilla no protege del sol.
Utilizar un fotoprotector adecuado a tu fototipo y a las circunstancias de la exposición.
Usar ropa adecuada, sombrero y gafas de sol.
Educar los hijos sobre la necesidad de protegerse del sol.
Cuidado con las salas de bronceado.

Existen estrategias para que cuando se produce una caída tenga el menor impacto y también para prevenirlas. El farmacéutico puede transmitirlas con breves pautas.
El farmacéutico puede dar consejos para que una caída cause el menor daño posible.
Saber caer para hacerse el menor daño posible y saber levantarse con seguridad y de forma autónoma son estrategias muy útiles que pueden ayudar a las personas mayores cuando sufren caídas. El farmacéutico puede transmitirlas a pie de mostrador y prevenir males mayores.
Estas pautas son muy importantes que las conozcan las personas mayores y por eso la fisioterapeutica Cristina Román ha intervenido en una webinar celebrada este martes y organizada por la Asociación Alcosee Parkinson, para darlas a conocer.
Según la experta, cuando se ha producido la caída, lo primero que hay que transimitir a la persona mayor es que mantenga la calma, y no se levante de forma inmediata porque eso puede ser peligroso. "Hay que tranquilizarse y chequear si uno se ha hecho daño o se encuentra bien".
Román distingue dos tipos de caídas, las que se producen hacia adelante o hacia atrás, y cómo hay que actuar en cada caso.
Si son caídas hacia adelante para minimizar el daño que pueda ocasionar, siempre que se pueda y haya tiempo de reacción, lo peor es caer poniendo los brazos estirados por delante del cuerpo, "porque se corre el riesgo de sufrir fractura de muñeca porque hay una zona de apoyo menor". Por eso hay que decirles que tratar de "ponerse de medio perfil, utilizar todo el brazo o caer sobre la parte posterior del hombro".
Si la caída es hacia atrás, la fisioterapeuta defiende que lo menos lesivo es "caer de culo", porque es una zona blanda. En estos casos, se recomienda que al caer "se estiren los brazos hacia delante, cabeza hacia adelanta y curvar la espalda para que el cuerpo no esté rígido".
Si ha ocurrido el accidente y se esté tumbado en el suelo, las pautas que hay que seguir son las siguientes:
Doblar una pierna para girarse. Si se quiere girar hacia el lado derecho, se gira la pierna izquierda y con el brazo izquierdo se procura buscar el brazo derecho. La idea es girarse para ponerse boca abajo.
Una vez boca abajo, con la ayuda de las dos manos hay que tratar de impulsarse para ponerse a cuatro patas.
Buscar un objeto de apoyo seguro, como una silla o un sofá o un coche o un banco si la caída es en la calle. "El objeto de apoyo tiene que estar próximo, cuanto más cerca mejor", aconseja. A continuación, se saca un pie y luego el otro y con la ayuda de las dos manos intentar levantarse.
"Parece que son muchos pasos, pero proporciona autonomía a la hora de levantarse solo. Si se necesita ayuda se pide -ha aclarado-, pero si los brazos y las piernas tienen fuerza se puede levantar de forma autónoma".
Mejor prevenir que curar
Román ha hecho hincapié en la importancia de evitar riesgos y para eso ha mencionado los siguientes consejos que puede transmitir el farmacéutico.
Si la persona mayor está en la calle:
Evitar bolsas grandes que comprometan la estabilidad, mejor usar carros de la compra.
Procurar ir por caminos conocidos con itinerarios cotidianos.
Cruzar siempre por el paso de peatones y por la zona más alejada de los coches.
Cruzar cuando el semáforo esté en verde, no cuando esté intermitente o cuando vaya a cambiar. No correr ni acelerar el paso cuando se sabe que se puede tropezar. Los semáforos dan tiempo de sobra para cruzar con calma.
Si se va a coger un autobús o un metro no correr para llegar. Vendrá otro pronto y se puede esperar.
Extremar la precaución con los días de lluvia o, ahora, que se están limpiando tanto las calles. El pavimento puede estar más resbaladizo.
Si se necesita un bastón usarlo, no quita libertad, al revés, facilita los movimientos.
Consejos para el hogar y que el profesional de la botica puede recordar:
Usar un calzado cómodo.
Que la casa bien iluminada.
Despejar el camino hacia los interruptores. "No tener plantas debajo de un interruptor para que si se necesita darlos se pueda hacer rápidamente. Un opción es tener interruptores que se iluminen o brillen en la oscuridad".
En los pasillos instalar interruptores de movimiento o luces nocturnas en dormitorio, baño y pasillo.
Revisar la vista. "A medida que van pasando los años va degenerándose y hacerse revisiones periódicas para ver si ha aumentado la graduación".
Prescindir de alfombras, mesas de café, macetas, revisteros o retirarlos de las áreas por donde suelen pasar.
Si hay escaleras, mantenerlas libres de cosas innecesarias.
El documento, basado en la evidencia científica, busca garantizar la seguridad de los pacientes ostomizados y sus cuidadores.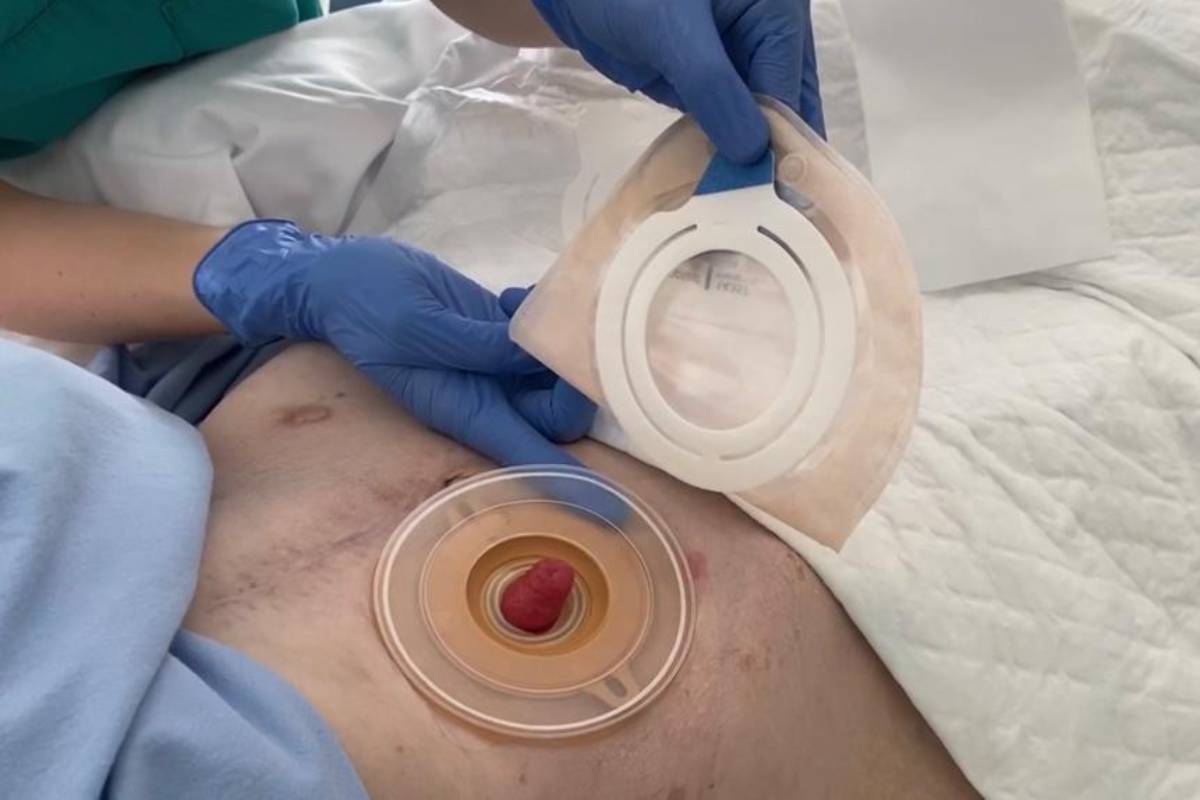 En España hay más de 70.000 pacientes ostomizados, que en la actualidad se encuentran en una situación de especial vulnerabilidad frente a la Covid-19.
No en vano, la evidencia científica demuestra que el coronavirus está presente en fluidos corporales como orina, heces y gases, tanto en pacientes con sintomatología como aquellos que son asintomáticos, a los que se exponen numerosas veces al día las personas ostomizadas y sus cuidadores. Y es que, en caso de infección, supone un riesgo para las personas de su entorno y sus cuidadores si no se toman las medidas de protección aconsejadas.
Precisamente por ello, y para garantizar la seguridad de los pacientes ostomizados y la de sus familiares, el equipo de enfermería de la Unidad de Ostomías del Hospital Universitario HM Sanchinarro (Madrid) -formada por Alberto Lado, Ainhoa Jiménez, Patricia Hidalgo y Alejandra Antón– ha creado el primer Manual de recomendaciones para pacientes ostomizados infectados por SARS-CoV-2 + y sus cuidadores, que está basado en las publicaciones de los medios científicos internacionales existentes hasta la fecha y en el que se detalla la importancia de extremar las medidas de higiene y protección.
Este manual reafirma el liderazgo enfermero en el desarrollo de protocolos, manuales y recomendaciones basados en la evidencia científica
"Hasta ahora no existían referencias para el manejo del ostomizado con la Covid-19. Ante nuestra inquietud y la demanda de información por parte de nuestros pacientes sobre el coronavirus, decidimos realizar una revisión sistemática de la literatura internacional existente, así como las recomendaciones publicadas por la OMS", explica Alberto Lado, responsable de enfermería y de la Unidad de Ostomía de Cirugía Sanchinarro en el Hospital Universitario HM Sanchinarro.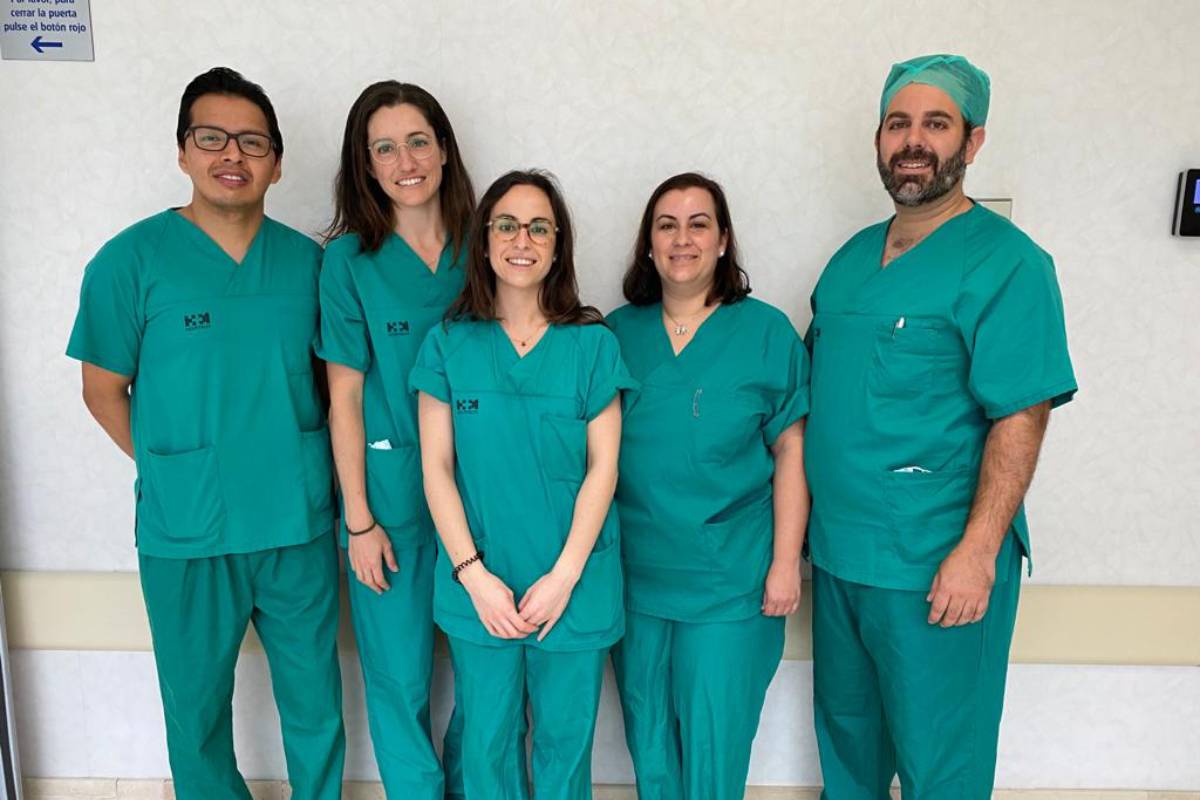 Errores más comunes
En su opinión, el error más común era la falta de protección durante el manejo de los dispositivos, "no solo en domicilio por parte de paciente y cuidadores, también en el ámbito sanitario, donde tampoco se tomaban medidas", dice.
Recuerda, no obstante, que de momento no hay evidencia científica de que exista una transmisión directa a través de estos fluidos, "pero teniendo en cuenta que el virus está presente en la orina, las heces o incluso los gases, y que los pacientes ostomizados y sus cuidadores tienen un contacto habitual con ellos, es importante extremar las precauciones a la hora de manejar el dispositivo para evitar los contagios", explica.
Hasta el momento  se han detectado dos casos entre los pacientes del Hospital HM Sanchinarro. "En nuestro servicio realizamos una media de 140 ostomías nuevas al año, atendiendo en torno a las 500 consultas anuales", añade Lado.
El Servicio de Cirugía General y la Unidad de Ostomías ha estado funcionando con normalidad todo este tiempo en el Hospital HM Sanchinarro, "si bien se ha flexibilizado el horario de asistencia en consulta y ofrecido sistemas alternativos como la consulta telefónica. Además, contamos con entrada directa a nuestra área de consultas desde la calle y el parking a través de un circuito de baja exposición debidamente señalizado", concluye Ledo.
Los profesionales sanitarios deben extremar la higiene cuando vuelven a casa para minimizar el riesgo de contagio a su familia.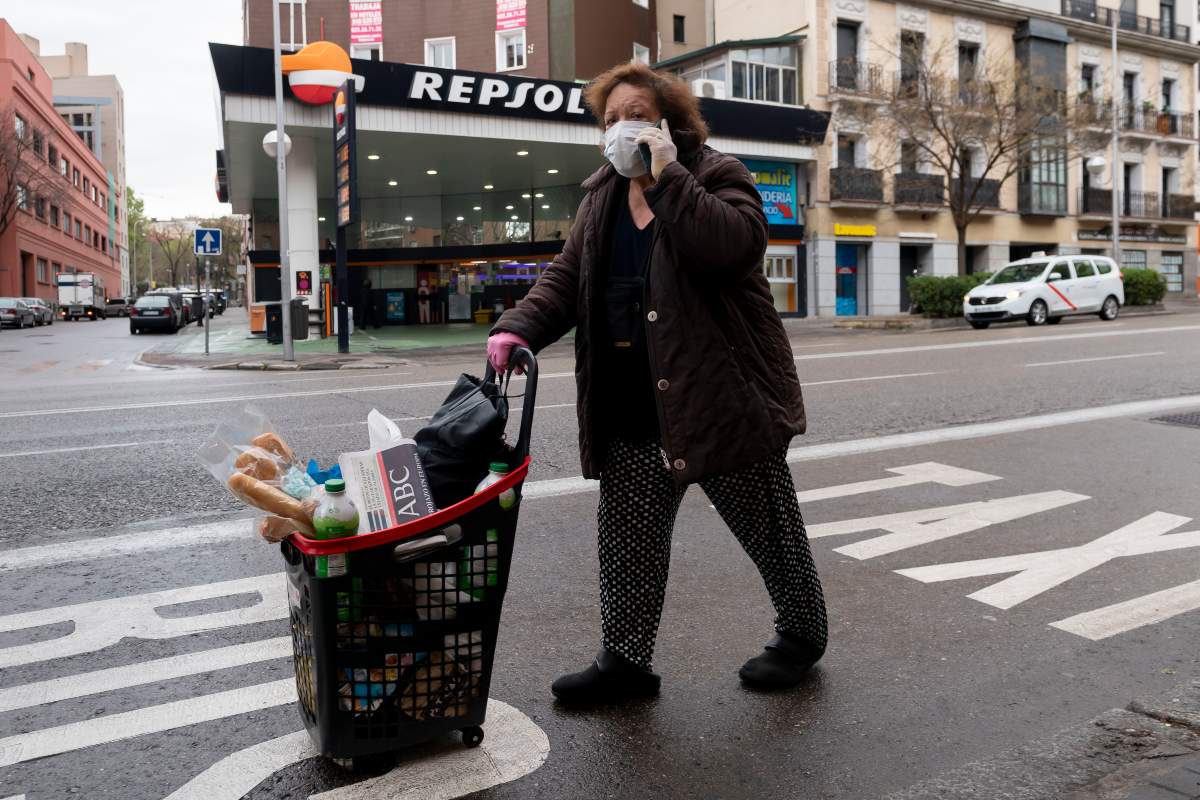 En plena epidemia del coronavirus, muchos profesionales sanitarios denuncian que no tienen suficiente material de protección frente al contagio. Pero el riesgo no es sólo personal: muchos sufren también por sus familias.
"No es posible hacer una desinfección total, el objetivo es disminuir el riesgo", recuerda Alejandro Fernández Montero, médico del trabajo de la Clínica Universidad de Navarra.
Sus recomendaciones son las siguientes:
Intente no tocar absolutamente nada al volver a casa.
Quítese los zapatos fuera de casa. Puede dejar un zapatero en el rellano.
Deje utensilios personales como el bolso, la cartera o las llaves en una caja exclusiva para ello que esté en la entrada.
Lave el móvil y las gafas con agua y jabón o alcohol.
Limpie con lejía las superficies de lo que haya traído de fuera antes de guardarlo. Se recomienda añadir 25ml de lejía a un litro de agua.
El personal sanitario debe ducharse en el momento que acude a su domicilio para favorecer la eliminación de posibles fómites. Lávese bien el pelo y el cuerpo entero. Fernández Montero recomienda atender más a zonas como la cara, cuello y antebrazos, "que han podido estar muy expuestos y posiblemente no se los haya lavado tanto como las manos durante el día".
La ropa personal, toallas y ropa de cama se lavarán en un programa de lavado no inferior a 40ºC. "Puede realizarse junto con prendas de otra persona, porque el procedimiento en sí será eficaz para la desinfección", indica.
Además, respecto a las salidas al exterior, el Servicio de Salud de Castilla y León (Sacyl), recomienda a sus profesionales evitar en la medida de lo posible el transporte público y el pago en efectivo (si es imprescindible, hay que lavarse las manos después). Además, indica que es mejor subir por las escaleras en lugar del ascensor, para salvaguardar la distancia de seguridad.
Convivencia con personas de riesgo
El experto señala que hay que tener en mente qué personas de riesgo conviven con el profesional para mantener el mínimo contacto con ellas.
Actualmente se considera que las personas mayores de 65 años, embarazadas y enfermos crónicos con patologías como hipertensión arterial, diabetes, asma, enfermedades cardiovasculares o personas inmunodeprimidas.
"En caso de que se conviva con personas con patologías de riesgo duerma en camas separadas, utilice baños diferentes en la medida de lo posible y/o desinféctelo en cada uso", explica el médico del Trabajo.
Hay que evitar que terceras personas tengan contacto directo con sus fluidos corporales, especialmente los orales o secreciones respiratorias. Lo mejor es no compartir objetos de uso personal, como los cepillos de dientes, toallas, vasos y platos, cubiertos, etc.
Es recomendable lavar la vajilla y los cubiertos con agua y jabón y a ser posible en lavavajillas. En ese caso "puede realizarse la limpieza junto a los utensilios utilizados por el resto de convivientes", señala Fernández Montero.
Desinfección en objetos de uso común y baño y cocina
Respecto a la limpieza de la casa, hay que desinfectar de forma habitual objetos de uso común como los teléfononos, los mandos de la televisión, grifos, interruptores o pomos de las puertas, la puerta del microondas y del frigorífico, etc. Además, las zonas comunes deberían mantenerse bien ventiladas.
También se aconseja limpiar habitualmente la cocina y el cuarto de baño con detergentes en cuya composición esté presente la lejía, para lo que además se recomienda utilizar material de limpieza desechable.
¿Con qué desinfectar? Fernández Montero señala que "se puede utilizar cualquier producto fabricado para tal fin, como las soluciones alcohólicas o la lejía rebajada".
Respecto a este punto, se añadirían 25ml de lejía a un litro de agua. Sería con lejía al 5% (50 gr Cl/L), que es "la concentración más frecuente en  la lejía de uso doméstico". Si la lejía fuese de 40gr Cl/L, habría que añadir 30 ml a un litro de agua.
Mantener la higiene en la comida
Otra de las dudas más frecuentes que le llegan a Fernández Montero es la de cómo gestionar la comida del supermercado.
El experto apunta que el riesgo de contaminación "está en la manipulación del producto, no en el propio producto. La Agencia Europea de Seguridad Alimentaria dice que no hay pruebas de que los alimentos sean una fuente o una vía de transmisión del virus".
El médico del trabajo recomienda "desinfectar también los envases o comida o dejarla unos días en la terraza o zona aislada hasta que el virus desaparezca, según superficie".
Para descontaminar superficies de productos frescos que se consumen en crudo, como la fruta o hortalizas "se puede utilizar lejía para uso en alimentos o desinfección del agua de beber" (la etiqueta lo especificaría), aclarándolas después de la desinfección.
Para productos como la carne o el pescado, opina que el riesgo está en la superficie y que con procesos de cocinado que lleguen a altas temperaturas como el horneado, hacer los productos a la planca o freírlos debería ser suficiente para desactivar el virus, si bien Fernández Montero reconoce que no hay evidencia científica que lo avale.
Claves básicas
Hay que recordar que las medidas genéricas de protección individual frente a enfermedades respiratorias incluyen:
Higiene de manos frecuente (lavado con agua y jabón o soluciones alcohólicas), especialmente después de contacto directo con personas enfermas o su entorno.
Al toser o estornudar, cubrirse la boca y la nariz con el codo flexionado. Usar pañuelos desechables y tirarlos tras su uso.
Si se presentan síntomas respiratorios, evitar el contacto cercano (manteniendo una distancia de al menos un metro aproximadamente) con otras personas. Además, se debe informar de cualquier síntoma asociado al coronavirus al área de Prevención Laboral.
Evitar tocarse los ojos, la nariz y la boca, ya que las manos facilitan la transmisión.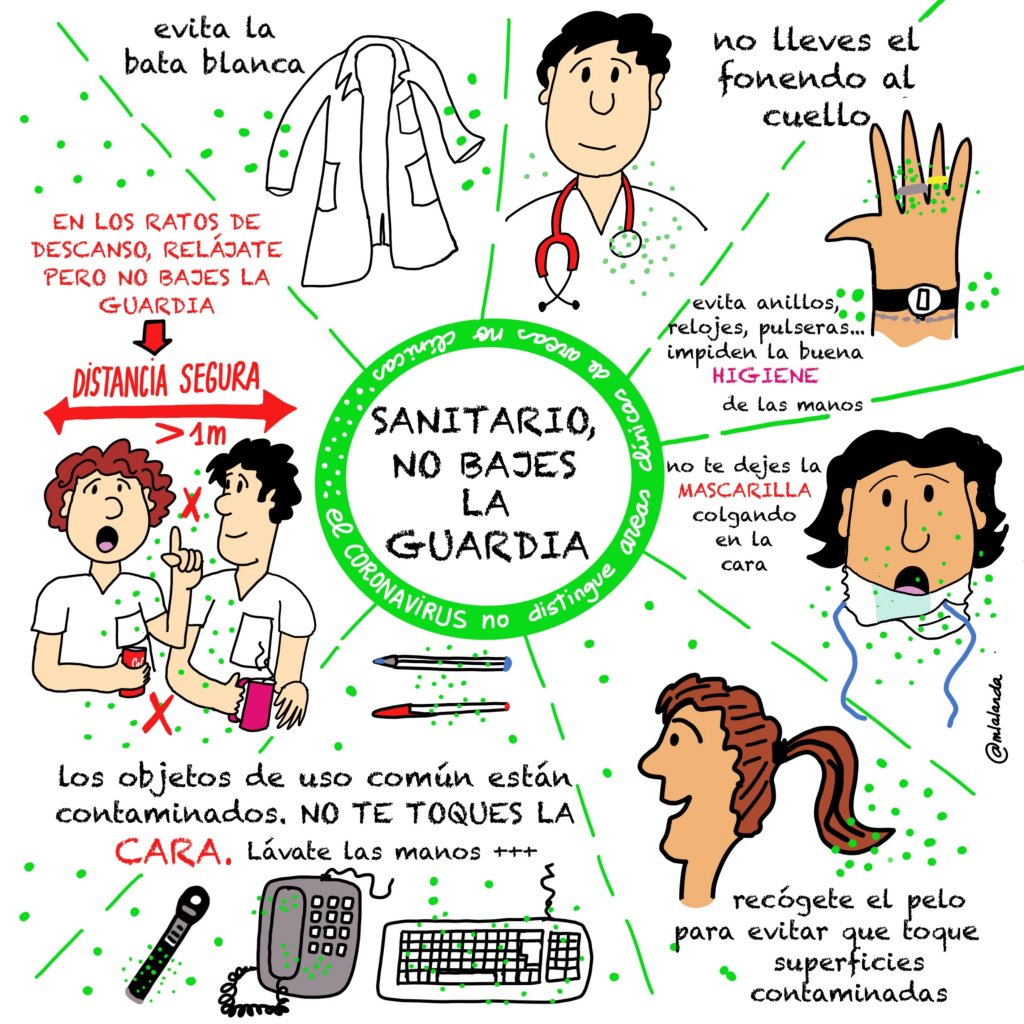 Mónica Lalanda, médico e ilustradora, ha elaborado varias infografías en formato de cómic para dar consejos tanto a sanitarios como a la población en general sobre cómo evitar el contagio o cómo actuar ante la sospecha.
Para los profesionales, recomienda medidas como recogerse el pelo o evitar llevar el fonendo al cuello. También indica que es mejor no llevar bata: "Es la que más extraña, pero es una antigua norma del NHS, que las prohibió por ser un vector de infección".
Además, Lalanda insta a evitar llevar objetivos como anillos o pulseras, para mantener una buena higiene de manos, y recuerda que también en los momentos de descanso hay que mantener la distancia de seguridad incluso con los compañeros.

Bernard BAUDUCEAU, Hôpital d'instruction des Armées Bégin, Saint-Mandé
Les dernières recommandations publiées en 2018 par l'European Society of Cardiology (ESC) et l'European Society of Hypertension (ESH) consacrée à l'HTA prônent dans la plus grande majorité des cas la prescription initiale d'une bithérapie associant un bloqueur du système rénine angiotensine à un diurétique thiazidique ou à un inhibiteur calcique (figure).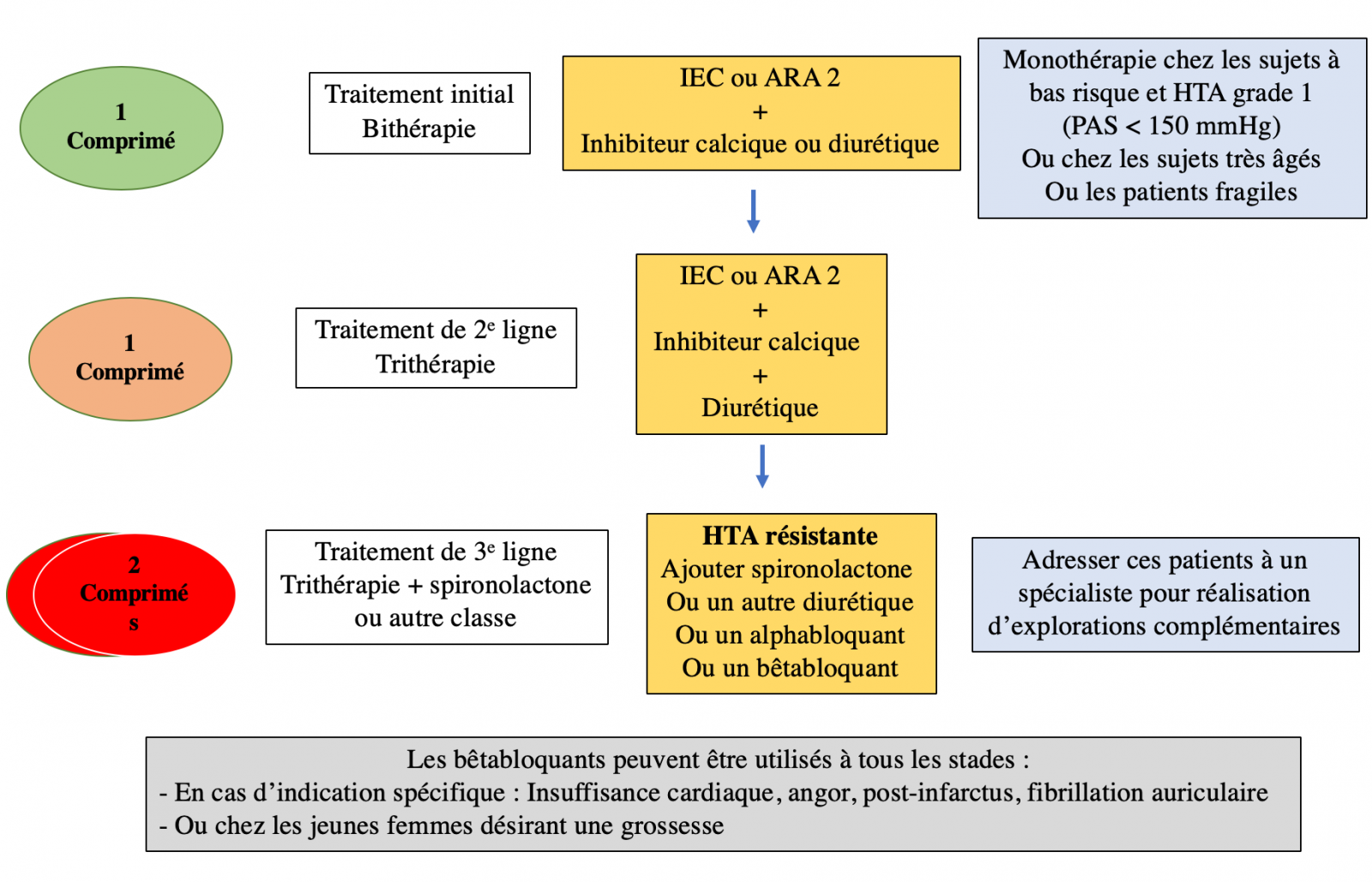 Figure. D'après Williams B et al. Stratégie thérapeutique d'une HTA non compliquée selon l'ESC/ESH. Eur Heart J 2018 ; 39 : 3021-104.
Cette recommandation est facilitée par la mise à disposition d'associations médicamenteuses combinées évitant la multiplication des prises. L'utilisation préférentielle des inhibiteurs de l'enzyme de conversion (IEC) ou des antagonistes des récepteurs de l'angiotensine 2 (ARA2) est particulièrement pertinente chez les patients diabétiques en vue de leur protection cardiovasculaire et rénale. Le choix de la classe médicamenteuse qui doit être associée à l'IEC ou à l'ARA2, est laissé entre un diurétique thiazidique et un inhibiteur calcique.
Cependant, différentes études ont montré que les diurétiques thiazidiques pouvaient majorer le risque de développer un diabète de type 2 et par conséquent de retentir sur la qualité de l'équilibre glycémique.
Cette étude avait pour objectif d'évaluer si la substitution de l'hydrochlorothiazide par l'amlodipine avait un effet favorable sur le plan métabolique chez les patients hypertendus présentant ou non un diabète.
L'étude DiaDiC (Diuretics and Diabetes Control) est un essai contrôlé randomisé monocentrique de 6 semaines à simple insu. Cette enquête a recruté de façon consécutive 20 personnes sans anomalie de la tolérance au glucose, 20 sujets prédiabétiques et 20 patients diabétiques de type 2. Tous ces sujets ont été randomisés pour poursuivre le traitement antihypertenseur initial comportant de l'hydrochlorothiazide (12,5 à 25 mg/jour) ou pour substituer l'hydrochlorothiazide par l'amlodipine (2,5 à 10 mg /jour).
Les critères d'évaluation principaux comportaient la variation de l'équilibre glycémique établie par CGMS durant 7 jours (Continuous Glucose Monitoring System), l'uricémie et la fonction endothéliale mesurée par la modification du diamètre artériel après une période d'ischémie induite par un brassard gonflé à une pression supra-systolique.
Des critères secondaires ont été étudiés comprenant l'évolution de l'HbA1c, la variabilité glycémique calculée grâce à l'enregistrement par CGMS et le débit de filtration glomérulaire (DGF).
Le passage à l'amlodipine a été associé à une amélioration de l'équilibre glycémique établie à la fois sur les données du CGMS (p = 0,01) et sur la réduction significative de l'HbA1c (p = 0,03). Le CGMS a également permis de montrer la diminution de la variabilité glycémique mesurée par le coefficient de variabilité (hydrochlorothiazide +3 %, amlodipine -2,8 %). Chez les sujets recevant l'amlodipine, une diminution de l'uricémie a été notée (p < 0,001), en particulier chez les participants présentant un prédiabète ou un diabète de type 2. Chez les sujets traités par amolodipine, une augmentation significative du DFG (p = 0,01) et de la fonction endothéliale (p = 0,02) a également été observée. Les résultats de cette étude plaident pour le choix de l'amlodipine par rapport à un thiazidique en raison des effets bénéfiques métaboliques et cardiovasculaires. Toutefois, ce travail porte sur de petits effectifs et devra être confirmé par des études plus importantes, notamment chez les sujets prédiabétiques ou diabétiques.
Quoi qu'il en soit la prescription initiale d'un bloqueur du système rénine angiotensine (IEC ou ARA2) ne doit pas être remise en cause et la bithérapie qui est actuellement recommandée dès l'initiation du traitement penche plutôt vers la prescription d'un inhibiteur calcique que vers un diurétique thiazidique. L'étape ultérieure du traitement de l'HTA repose de toutes façons sur l'association de ces 3 classes médicamenteuses.
---
Publié par Diabétologie Pratique
Références
Cliquez sur les références et accédez aux Abstracts sur 

Buscemi S et al. Metabolic and cardiovascular effects of switching thiazides to amlodipine in hypertensive patients with and without type 2 diabetes (the Diuretics and Diabetes Control Study). Metab Syndr Relat Disord 2020 Jan 23. Rechercher l'abstract